New Native Launches New Product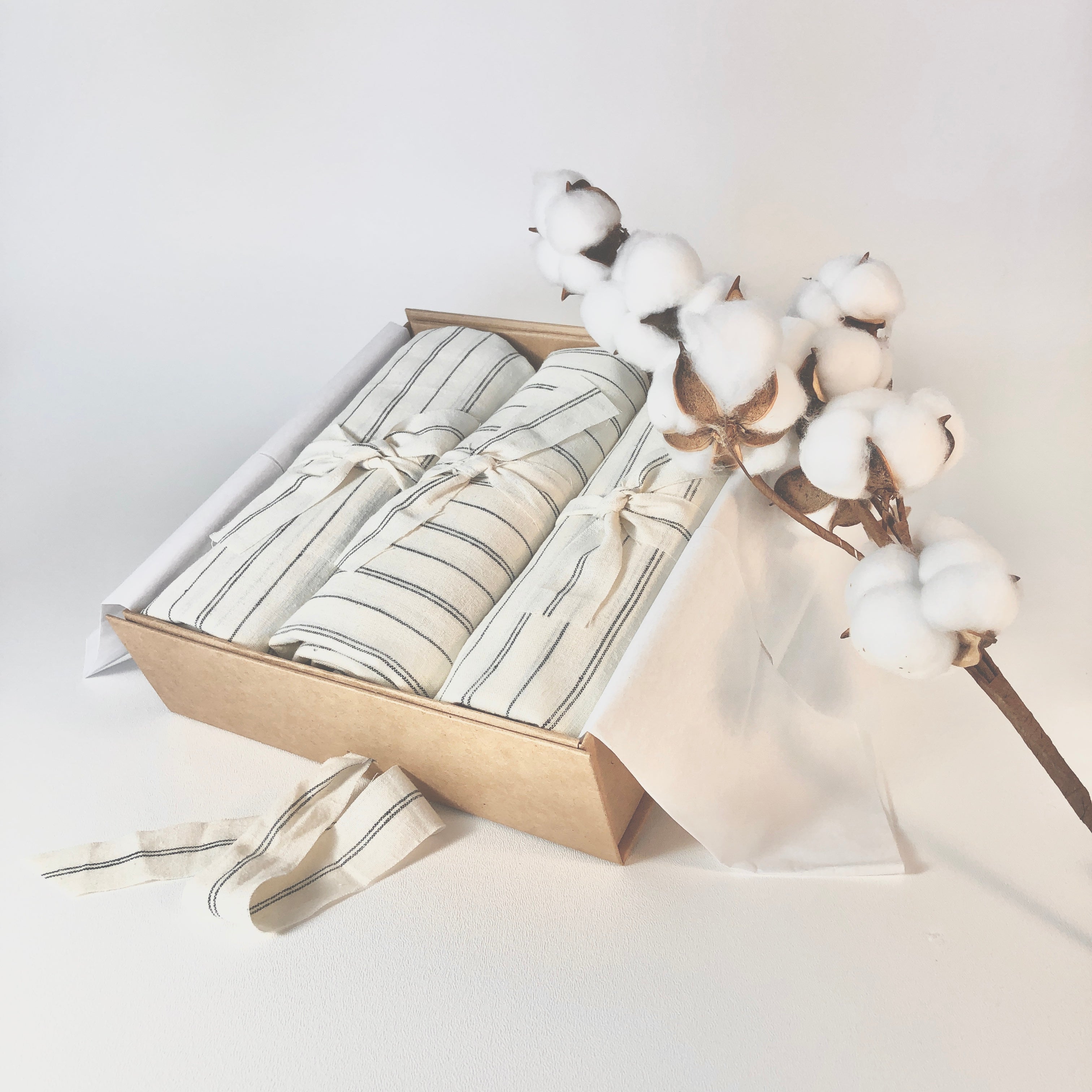 These are not your average swaddles, these are exceptional!
3 piece 46x46" swaddle gift set
55% Hemp / 45% Organic Cotton
Made in USA
Young babies are very sensitive to harmful dyes and chemicals, so give them the very best. These swaddles are also so pretty that mom might steal them for a scarf!
This hemp/cotton blend creates an exceptionally soft, lightweight, strong, and breathable fabric. Beautiful yarn dyed stripes highlight the craftsmanship and beauty of the fabric. 
Hemp has been grown and used in textiles since 8000 BC for good reason. Hemp requires no herbicides or pesticides, half the land, and half the water as cotton. Hemp is the world's strongest natural vegan fiber and gets softer with use without compromised integrity.

Choosing Organic is paramount to help stave off climate change and pollution. By choosing organic, you are saying NO to the millions of pounds of pesticides sprayed on conventional cotton every year.
Wrapped in a high quality recyclable kraft magnet-close box, neatly nestled in tissue, and finished with a lovely bow and optional personalized note. 
This is an ideal gift for parents to-be who prioritize raising a healthy baby, care deeply about the environment, and value exceptional craftsmanship.