Complimentary domestic shipping on orders, returns, & exchanges. Code: Freeship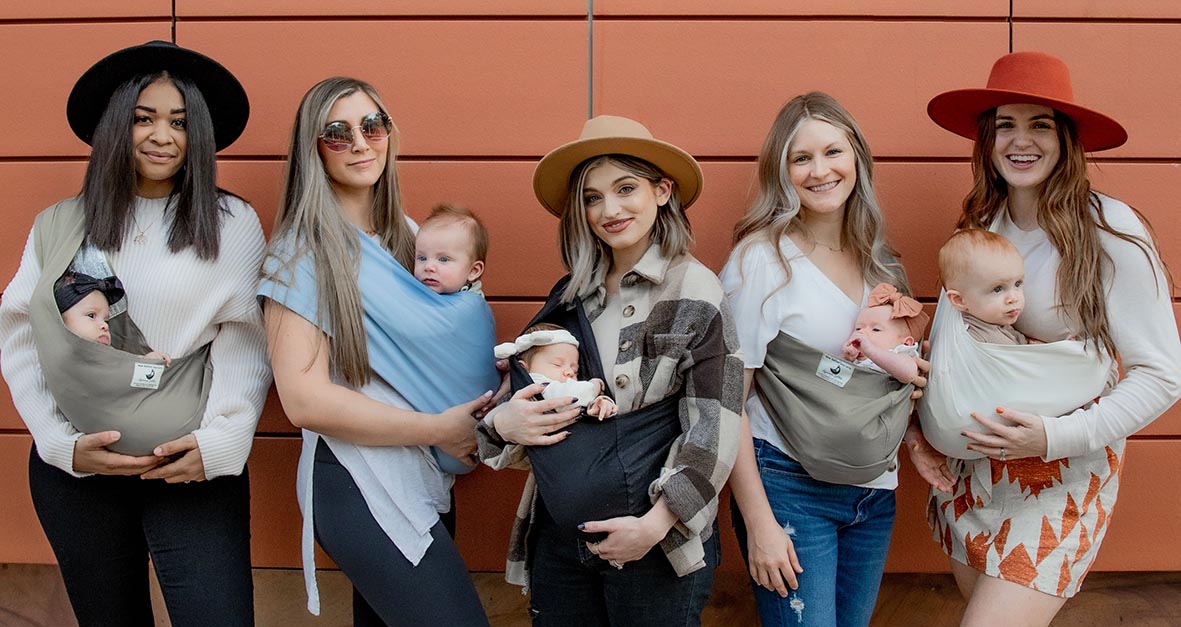 thank you for visiting!
New Native Inc.
Nurturing the New Natives of planet earth since 1992
New Native® Inc.  
Formerly World Family Baby Slings, New Native® is a business dedicated to healthy families, social responsibility, and a clean environment. Founded in 1992 and still family owned today, New Native® is the industry standard in premium organic baby carriers. Our products are manufactured in California, employing moms and therefore enabling families to spend more time together. New Native® seeks to promote contact carrying by providing the most comfortable baby carrier on the market today.
The New Native® quality 
At New Native®, we are proud to provide high quality products. Every product we make is designed for safety and comfort. We inspect each item as if it were to be used for our own children. We take great care to ensure that each carrier is structurally sound, safe, and secure for your precious cargo! Many carriers on the market imitate our design, however the New Native® Baby Carrier uses high quality fabric, manufacturing, and double reinforced seams; providing lasting durability that allows continuous use with consecutive children.
What is a "New Native®"?
A New Native® is one connected with planet earth; a human being who respects and values both the world we live in and all the living beings in it. A New Native® strives for harmonious relationships with others as well as nature. 
The New Native® Baby Carrier 
By combining and evolving what was currently on the market New Native®  developed the New Native® Baby Carrier in 1992.  All New Native® Baby Carriers are designed to make baby-wearing simple and comfortable.
It's been said that there are as many ways to wear a baby as there are ways to make a baby smile. Whether it's a Welsh-style woolen wrap or a colorful Vietnamese baby backpack, every culture has engineered some form of contact carrying. Our carrier takes its design from an array of indigenous cultures. It employs a modernized version of traditional baby-wearing practices from Wales, Sweden, Norway, China, Indonesia, Tibet, Africa, and the Americas.
A baby who's needs for close physical contact are met, has the best chance of maturing into a self-assured, compassionate adult. Contact carrying also provides easier access for breastfeeding. Throughout human evolution, baby-wearing has been not only a convenience and means of bonding, but a means of survival. Simply put, a carried baby is a safe baby. Countless studies have proven what ancient cultures already knew: contact carrying is critical to a baby's physical, mental, emotional, and immune system development.
Giving Back:
New Native® is committed to giving back to the global community that has supported and inspired us. Community outreach is something that we take very seriously.
Our Doula Program allows midwives, doulas, childbirth educators, and lactation consultants to receive sample carriers for the cost of shipping & handling. Each month we donate carriers to organizations and educational events that promote contact carrying, breastfeeding, and attachment parenting. New Native® strives to support and assist the birthing community however we can.
New Native®'s Contribution Program donates carriers to organizations and events that promote contact carrying, breastfeeding, and attachment parenting. We provide carriers to many shelters and rehabilitation centers. New Native® also makes financial contributions to important social justice groups like Co-op America, Color of Change, Habitat for Humanity, and Corporate Accountability International.
Disaster Relief:
In response to an earthquake in Japan, a tsunami in Southeast Asia, and hurricanes Katrina and Rita, in the USA, New Native® donated hundreds of carriers to local shelters and grassroots organizations. In the crisis situations following a natural disaster, contact carrying is more vital than ever. Displaced by the Japanese earthquake, one woman relayed to us that her baby was able to sleep, and even nurse as she was evacuating. When a parent is confident, that their baby is safe and secure, their baby feels safer too!
Social Responsibility:
New Native® is a socially responsible business. Our philosophy places people above profits. We strive to create an alternative corporate model that values the individual in the workplace. We believe that every person is equal, regardless of race, religion, socio-economic status, sexual orientation, disability, or nationality. Quality and safety are paramount and are never sacrificed for cost-effectiveness. Our carriers are hand-made in the United States by people who are themselves parents versed in the importance of contact carrying. Our employees are well paid, listened to, and valued. As a member of Coop America, we are doing our best to make a difference for humankind.
Environmental Responsibility:
New Native® is an environmentally responsible business. Our baby products are made from organic cotton. Most of New Native®'s organic cotton is grown the USA and certified by OCIA and Quality Assurance International. The remainder is grown in India, where it is certified by Control Union Certifications (formerly Skal International.) Our cotton is dyed using a fiber-reactive process that minimizes harmful waste and run-off. We use only recycled paper products, offer reusable packaging, and patronize ecologically sustainable companies. Solar powered web-hosting (thanks to www.aiso.net) enables for an eco-friendly presence in cyberspace.
Save
Save
Save
Save
Save
Save
Save
Save
Save
Save
Save
Save
Save
Save