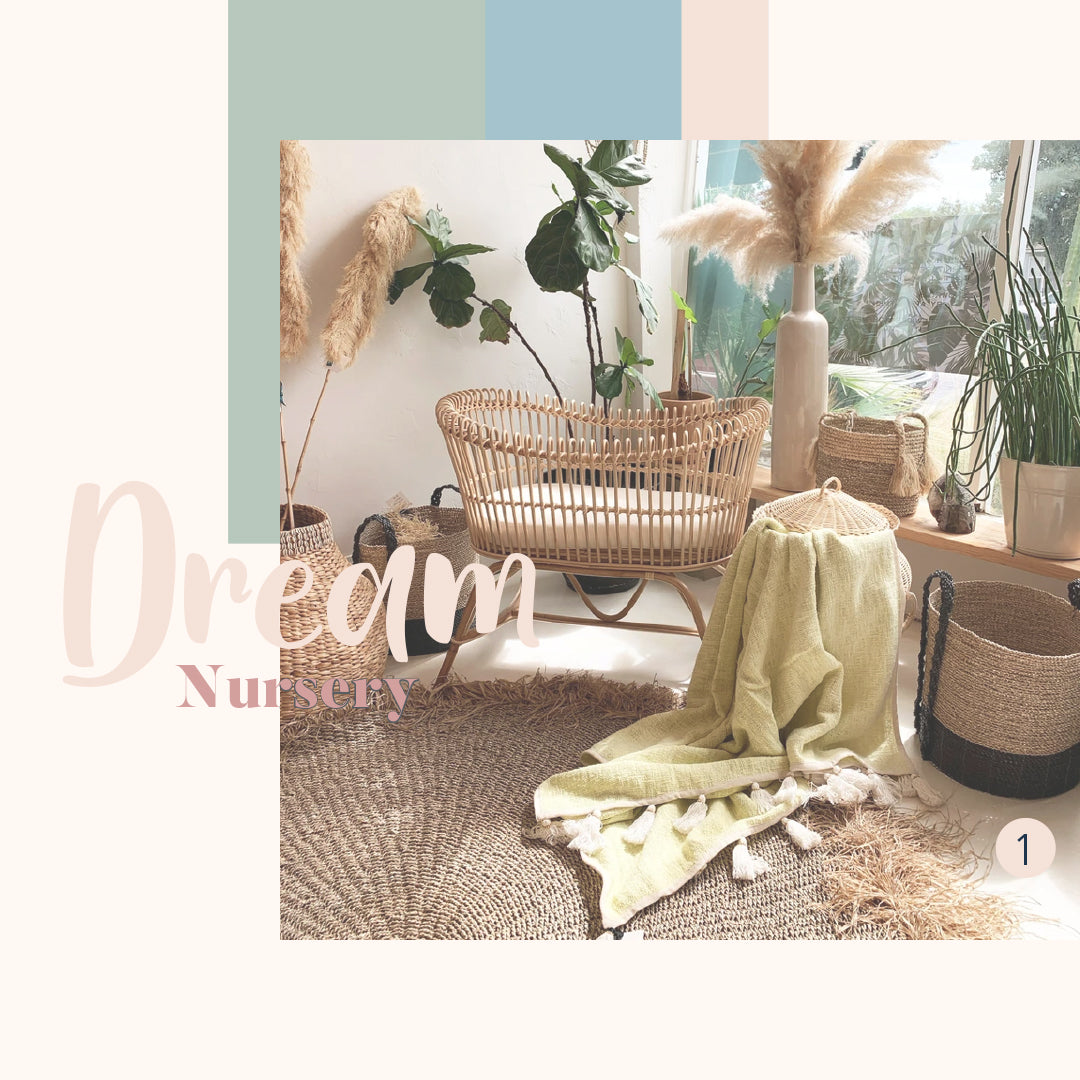 Here are some really fun and beautiful nursery ideas! First off, this rattan and wicker furniture is brought to you by (1) Wicked Boheme available HERE.
When decorating nurseries we must consider safety, and that also includes the plants. Here are a few plants which are pet and baby safe.
(2) Bird's Nest fern HERE.
(3) Prayer Plant HERE.
(4) Patchwork organic dog HERE.
(5) Wicker bassinet HERE.
(6) Ponytail Palm HERE.
And sadly although we love Fiddle Leaf Fig trees, they are NOT pet and baby safe. If you love them like we do, maybe a faux version is right for your home HERE.
All cozy places are better with stuffed animals. Here are some adorable and organic fluffy friends.
(7) Parlor Palm HERE.
(8) Organic bear knitted stuffed animal HERE.
(9) Wicker daybed HERE.