Let's Revamp, Renew, & Revitalize New Native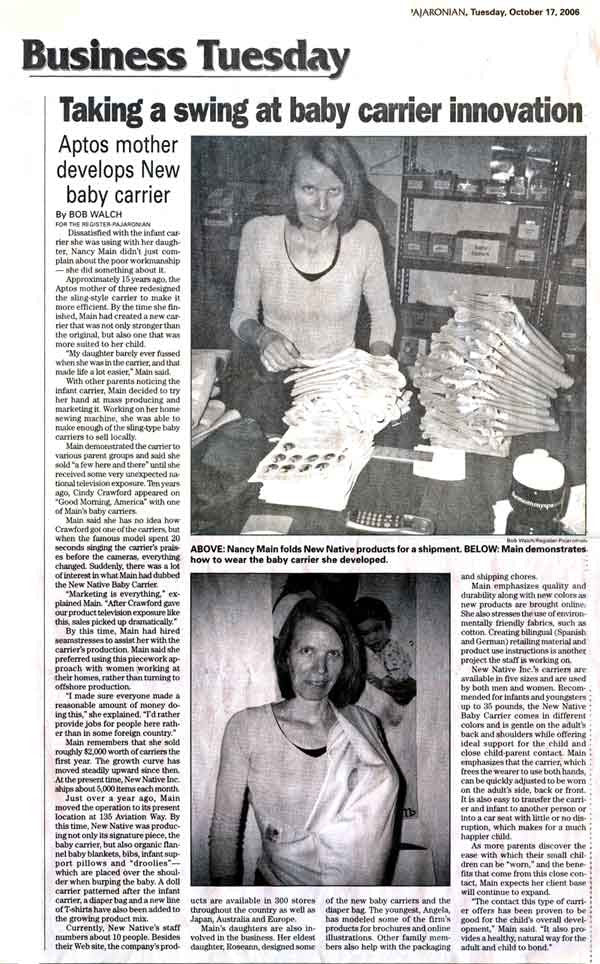 Think back to 2005, at New Native Inc. business was booming, and owner Nancy Main had accomplished the formidable task of building a home business into a 1.5 million dollar a year machine. Now the new industry standard, her client base included Hollywood A-listers Brad Pitt and Angelina Jolie among others. Unbeknownst to us, Supermodel and new mom at the time, Cindy Crawford had proudly flaunted and boasted about New Native on Good Morning America, and orders were pouring in.
Fast forward 10 years and Nancy had put New Native on the shelf in order to peruse other passions, chiefly her country bed and breakfast. But meanwhile in Los Angeles, Nancy's daughter Roseann was building her career in the fashion industry.
Come 2016, and Roseann requests to take on and rebuild the New Native legacy. Saddled with experience, energy, and the Know-how of all things New Native Inc, Roseann was perfectly positioned to revitalize the company.
"I am so pleased to be taking the reigns at this wonderful company!  My mom really made a positive impact on her employees and customers alike.  I hold the same ethics and values as my mom of high quality products & socially responsible business practices." - Roseann Scrivens